Locked is a Psychological Thriller Mini-Series Written and Directed by Pradeep Dev Kumar. It is an aha original best web series that gives chills in the hearts of the audience. A story of few unrelated people who are stuck at a mansion with Dr. AnandChakravarthy, a neurosurgeon, and a professor at a university. What happens next is the mystery for which every individual viewer should be curious.
CAST AND CREW:
RUNTIME : 7 Episodes 30 minutes each.
RELEASED : 25 March 2020
GENRE : Psychological Thriller
ACTORS : Satya Dev Kancharana
ACTRESS :SamyukthaHornadu, Sri Lakshmi,
OTHER ACTORS :Inturi Vasu, BindhuPagidimarri, Keshav Deepak, John Kottoly, Aberaam Varma, KrishanManjushaChivukula
DIRECTOR: Pradeep Dev Kumar.
PRODUCER: Ram Ganesan, K.S. Madhubala, Shanmuga Raja
MUSIC DIRECTOR: Prashanth Srinivas
CINEMATOGRAPHY: NijaiGowthaman
STORYLINE:
The protagonist of this story is Dr. AnandChakravarthy, a professional neurosurgeon and a professor at a university. He is smart and intelligent, there is nothing he does not know in his area of expertise. He is keen, precise and focused on what he teaches and what he does. One of his students admires him for his knowledge and expertise in his profession and begs to help his mother who is on the edge of dying, Dr. AanandChakravarthy could not save her as the problem got out of hand. One night, Student goes into the professor's mansion as he doubts him for some confidential matters just like some more people find a reason to enter his house on their own. Now everyone becomes a victim for knowing some of the most hidden secrets professors have secured all these days. It's the life and death situation for the innocents trapped in his mansion, as the title suggests "LOCKED".
ARTIST PERFORMANCE:
– Sathya Dev as Dr. AnandChakravarthy has played such a prominent role in this series. His mesmerizing acting skills are fascinating. His acting in this series is totally different compared to all of his past movies and series. He has shown a new face to this new era. He stood out among all the other cast even in terms of his style, characters and dialogue delivery. He has been his best.
– All the other actors and actresses in this series have shown their best in terms of acting as it is one of the very few psychological thrillers that south Indian industries have ever created.
TECHNICAL ASPECTS:
– Script work of the series is the best. They have shown their creativity in their own style.
– Screenplay is so appropriate to the expectations of the viewers and sometimes has crossed the expectations, which is baffling.
– Cinematography is one of the best aspects of experiencing the vibe of this series. It is so perfect that it makes the audience indulge into the screen to totally immerse themselves into the story.
– Music and BGM was the most catchy and thrilling.
REASONS TO WATCH:
Its classic representation of a psychological thriller through Cinematography, Music and Characterization gives goosebumps and it is not just the best web series to sit and have fun to entertain ourselves but an intense one to experience. Don't delay and watch Locked web series online today on Aha.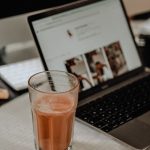 Paul chose to be a mechanic simply because he loves cars. Restoring them to 'like new' forms and writing about them is what he is busy doing these days. In fact, many car enthusiasts follow him for new updates.